Team Profiles
Anthony Courter, Owner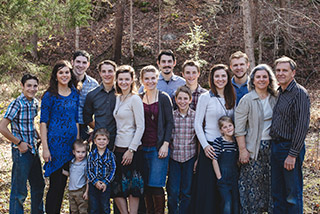 When Anthony first saw the Solar Pathfinder, he was drawn to the simplicity of the instrument and the ingeniousness in which Bernie Haines manufactured the tool. By using common everyday items from his kitchen or local hardware, he was able to build a scientific instrument that is used around the world, with methods of manufacturing that did not follow any corporate American idealism or system.
Anthony saw that by purchasing the business, the whole family could experience firsthand how to buy a business and work together on improving both the manufacturing and logistical side of the business.


He saw great potential for discovering ways to:
* creatively increase the quality of the product
* streamline manufacturing
* and make a comfortable home business
His goal was to keep the SolarPathfinder US-made and as environmentally friendly as possible without retracting from the simplicity of the tool. He designed the Assistant software to save his customers hours of time in calculating, but also to put the information into a professional report they can hand customers or turn into reporting agencies.
Assembly, office work, IT, limited web design, photography, and videography are just some of the ways individuals in the Courter family assist in the business. The entire Courter Family seeks to run the Solar Pathfinder with unity and precision, while cultivating creativity on the minds of the children. We believe the Deut. 11:19-20 command delineates home education as the God-given blue-print for education, learning, and the shaping of biblical character.
One way in particular that we bring education to a more personal level is by studying history. If we do not have a love for people of the past we will never have a vision for the future generations. We have tried to cultivate this love and respect not only in our family, but also in our SolarPathfinder Team families in many ways, including visiting:
Capitol Buildings
The Henry Ford Museum
Inventor's Museums and Homes
Historic Williamsburg
We have also participated in reenactments and living history events.
It is our mission to encourage others to appreciate and learn from the history of our past.
Anthony has a BA in Bible and a BS in Christian Ministries from Tennessee Temple University. After pastoring in Florida, his creative entrepreneurial career includes teaching economics and finance, real estate investing and developing, inventing tooling, and restoring antique cars.
Oliver Hellwig, Programmer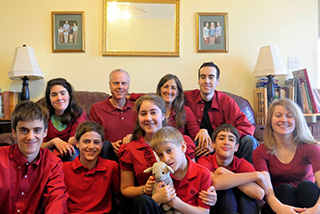 When we began working with SolarPathfinder a few years ago, we hoped that life would be different. Oliver had been steeped in corporate life, a cog in a great big impersonal wheel which largely drains the creative and enterprising spirit from those it employs. Oliver now considers his position with SolarPathfinder more than a job because of the flexibility it provides for our family.
Working at home has allowed Oliver to show his children what it means to work, but he has also been able to be in the thick of day-to-day family life, teaching, encouraging, discussing business ideas, and speaking to God's orderliness. As each of our children develop unique gifts and abilities, they all can flourish in one aspect or another of a family business.
Adapting to working in a family-run business has been like opening the door to possibilities, sparking ideas, and incorporating every family member into the whys, whats and how-tos of the business. We talk about it around the table at meal time, using it as a springboard for lessons in earth science and astronomy. It has inspired us to see what God intends for his people when he tells us to take dominion over all the earth.
Oliver received a BA in Computer Science from California Polytechnic University in San Luis Obispo, and an MA in Computer Engineering from Santa Clara University, California. Since graduating from Cal Poly in 1986, Oliver has been involved in many aspects of Software Engineering and Computer Programming. Other companies he as worked for include: Teledyne, NASA, Lockheed, Digital Video Systems, Flight Safety, Compaq, and Hewlett-Packard.

We are proud of the fact that our product was and still is a US product. Read our all-American story